Follow Up on Breakthrough Infections and Outcomes
Josh Marshall
Let me update you on my post from this morning about states and jurisdictions which are reporting COVID data by vaccination status. That's a mouthful. So, for clarity, breakdowns of how many cases, hospitalizations and deaths are in people who are fully vaccinated versus the unvaccinated or partially vaccinated.
One follower on Twitter was kind enough to flag this Kaiser Foundation study which looks at just who is compiling this information. A team from Kaiser surveyed all the state dashboards in addition to non-governmental information sources to see who's following what. The study has a chart with data from a couple dozen states which provide a breakdown of cases among the vaccinated and the unvaccinated.
Read More
| Prime
How did Tucker Carlson end up in Budapest?
Read More
| Muckraker
It's a short jump from one Big Lie to another.
The man who Trump sought to appoint as his pocket attorney general is now working for a non-profit that is fighting COVID-19 vaccine mandates and other public health authorities issued during the pandemic.
Read More
| Cafe
Hi my name is Jackie, and I think I am a (classics) book snob.
Read More
| Muckraker
Fox News host Tucker Carlson is billed as a speaker at a far-right conference in Hungary on Saturday, according to a flier for the event. The appearance will come days after the Fox host met with the country's Prime Minister Viktor Orbán.
Read More
| News
As the Jan. 6 committee holds its first hearing Tuesday, lawmakers' primary focus will be the storming of the Capitol. Law enforcement witnesses will discuss how that day unfolded, and what they saw as they defended the building against the rioters who flooded in, seeking to confront members of Congress.
Read More
Since President Joe Biden first ascended to office flanked by the barest effective Senate majority — an evenly split chamber and Vice President Kamala Harris' tie-breaking vote — one Senate rule has earned more ink than any other: the filibuster. In its current form, the filibuster demands 60 votes to proceed to debate on most legislation.
Read More
| Prime
Sometimes, in politics, an evocative piece of imagery sticks and becomes something of a meme. "Democrats in disarray." "Shattering the glass ceiling." "Drain the swamp."
Read More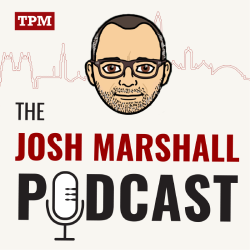 Ep. 182: Pelosi's Veto
While discussing the fate of the bipartisan infrastructure package, Josh and Kate react in real time to the news that Speaker Nancy Pelosi is rejecting some...